The 15th of January 2001 Fossane Minikraftverk sold its first kilowatt hour to its customers.
After several years of planning and half a year of building activities, the old power plant at Fossane was upgraded and ready to start to make green energy again. 
From 1950-75 the original power plant was active in the same building. Vormedalen Elektristetsverk delivered the energy to half og the local community
through its own energy supply. The father of Kari Sørensen (Kari moved from Fossane in 2020) was a supervisor at this power plant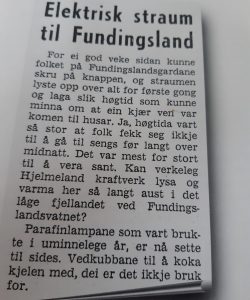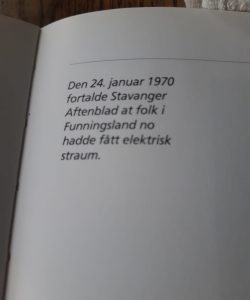 Today there are two generators that produce about 150 kW that is sendt out to the powernett of Lyse Energi, and sold to our custumors. All together we produce about 1-1,25 GWh. This is enough for our own farm, private use, our cabins and about 40 households.
Fossane farm borders to the river and the waterfall, which is part of Tøtlandsåna. We own half of the fall rights and rent the other half of our nabours at the other side of the river.
Tøtlandsåna is a protected river. The Norwegian Energy Regulatory Authority (NVE) has limited the use of the water in the river. We can use 15% of the normal
watersupply in the river. This is about 4200 l/s, and there must always be a minimum of water in the river, which is 500 l/s.
Here a film explaining more about the power plant: